Care Management Bellevue, WA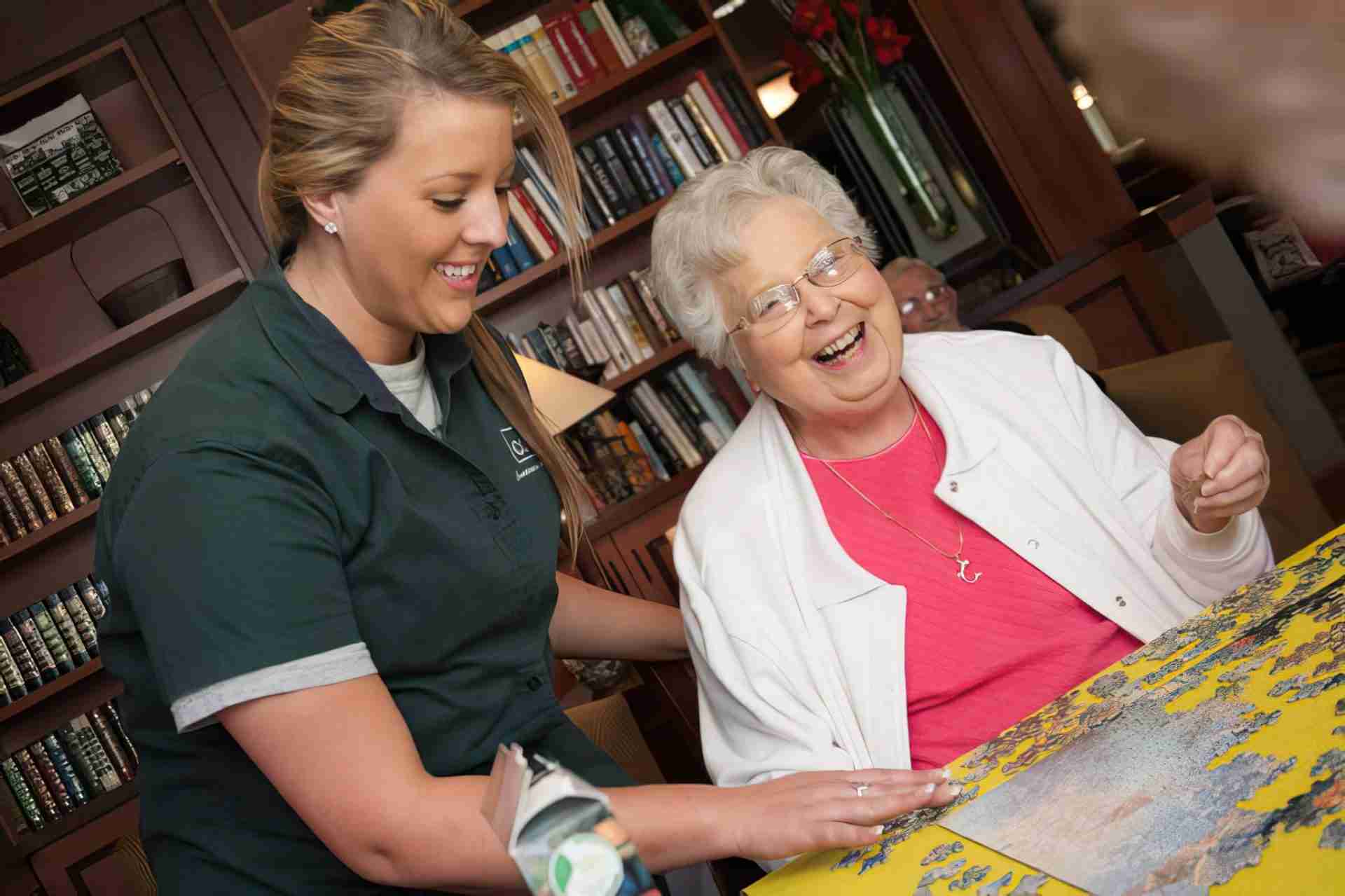 Care Management Services in Bellevue, WA
Caring for our loved ones when they need us is a great way to express our love and gratitude towards them. However, there are times when the level of care that our loved ones require is well beyond our capabilities. When this happens, investing in elderly care Bellevue services is one of the best ways to show our loved ones that we love and appreciate them. Companion Care is one of the leading senior home care Bellevue services. We provide the residents of Bellevue with expert care services to meet the needs of their elderly loved ones. Our services are available for both long-term and temporary assistance. Contact us today to learn more.
Senior Home Care Bellevue Services that Ensure the Comfort and Support of the Elderly
Ensuring that your elderly loved one has the care and support they need while still living in the comfort of their own home is a great way to assure them and yourself of their comfort. The staff at Companion Care are compassionate and efficient professionals experienced in providing home senior care Bellevue services. We will ensure that your loved one's day-to-day needs are met while allowing them as much independence as possible. We will work to ensure that your loved one can continue to live in their own home for as long as is safely possible.
Our Elderly home care Bellevue services include:
Respite care

Personal care including bathing, dressing and feeding

Overnight care

Live in care

End of life care

Shopping services

Safe transport to and from medical appointments

Running errands

Pet care

Meal planning and preparation

Light housework including laundry

Assistance with medication

Nurse delegation

Companionship and much more
Our services are designed to provide care that goes beyond the traditional offering. Our team is dedicated to providing comprehensive support to families that are seeking to give their elderly loved ones support and care. Contact us to learn more about our services.
Living in Bellevue, WA
Bellevue, WA is a city located in King County, Washington. As of the 2020 census, this city had a population of 151, 854. The name Bellevue is derived from the French term for beautiful view (bellevue). It's not hard to see why the city was named Bellevue. It is easily one of the most beautiful cities to visit in the US and has been repeatedly voted as one of the best places to live in the state of Washington.
The city is green throughout the year. This is mostly thanks to its mild weather with occasional morning showers. It lies on the shores of Lake Washington across from Seattle. Residents and visitors of Bellevue have the opportunity to take in breathtaking views of the Cascade Mountains to the east and Lake Washington to the west.
Bellevue attracts people of all ages from around the country. Young professionals and their families are continually flocking to the area to take advantage of the many job opportunities available from some of the world's largest technology companies that have set up shop in the area. Bellevue is also a short drive away from Emerald City which offers numerous employment opportunities too.
The city is recognized as one of the safest cities to live in the country. Young families have settled in the area as it offers the ideal environment to raise their children. The city offers access to many schools ranked at the top in the state. The city also offers families access to many opportunities for outdoor activities together. Families and other residents can enjoy up to 100 parks featuring a wide range of terrains including forested wilderness, manicured green spaces, and beaches.
Bellevue features a diverse community with people of many different ethnic backgrounds. The city's lively social scene is a testament of its diverse community. Visitors and residents enjoy creative arts at the galleries and Museum. There are events throughout the year too including outdoor festivals and fairs.
Bellevue is easily one of the best places to settle down whether you're retiring or just getting started in life. If you live in Bellevue contact Companion Care for elderly home care Bellevue services. We will provide you and your loved one with the support you need.