Care Management Lynnwood WA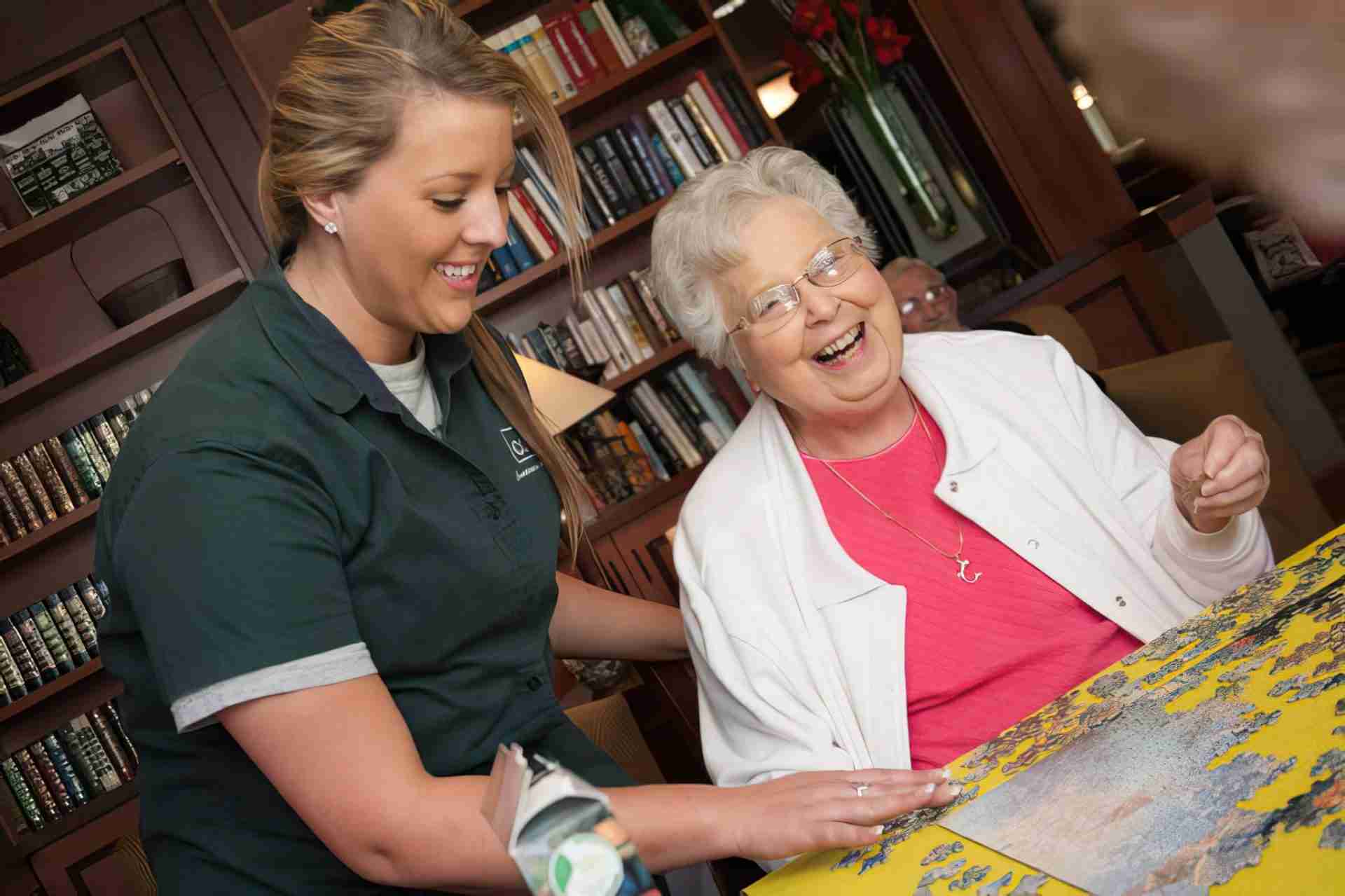 Are you searching for a care solution for your elderly loved one? At Family Resource Home Care formerly known as Companion Care, Inc. we understand the importance of providing personalized care for the elderly. We provide personalized and dedicated elderly care Lynnwood services right in the comfort of your home. We are committed to enhancing the lives of the elderly in our community. We offer a wide range of comprehensive senior care Lynnwood solutions tailored to meet the unique needs of our clients. We give you access to a network of highly trained and experienced caregivers with a deep understanding of the challenges that seniors face. We strive to provide those under our care and their families with a safe, supportive and enriching environment that promotes independence and well-being.
Elderly Care Lynnwood Services to Meet Your Needs
We offer elderly home Lynnwood services that can be tailored to meet you and your family's needs and preferences. Our services include:
1. Personal care assistance
Our services are centered around providing seniors with dignified assistance with activities of day to day life. Our caregivers provide assistance for bathing, grooming, toileting and dressing. We prioritize the comfort and dignity of those under out care. We ensure privacy while making sure that personal hygiene needs are met.
2. Management of medication
Our professional caregivers are trained to provide assistance with medication reminders and ensure that your elderly loved one takes their medication on time and in the correct dosage. We are committed to helping the elderly maintain their health and well-being.
3. Companionship
Many seniors succumb to physical health problems primarily due to isolation and loneliness. These can have a detrimental impact on the emotions and well-being of the elderly. Our senior care Lynnwood services will ensure that your loved one receives the social and intellectual stimulation they need through engaging conversations, playing games, sharing hobbies or even just accompanying them on outings.
4. Meal preparation
Our trained senior home Lynnwood services also include meal preparation services. Our caregivers can guide and assist you with the planning and preparation of nutritious meals. We will help ensure that your loved one receives the nutrition they need.
5. Respite care
Do you care for your loved one? Do you need a break? Our caregivers will step in to take care of your loved one and allow you to recharge and ensure your own well-being.
About Lynnwood, WA
Lynnwood, WA is a wonderful environment for seniors seeking a quiet and comfortable place to call home. This vibrant and picturesque city offers residents access to a wide variety of tranquil neighborhoods, a strong sense of community and amenities that are easily accessible. Lynnwood really is the ideal location to spend your golden years in the state of Washington.
Whether you're looking to live in a quiet and tranquil community or a bustling street, Lynnwood has all that you're looking for. The city offers access to a variety of neighborhoods to suit different preferences and lifestyles.
There are several reputable medical facilities and healthcare providers located in the city. Many of these cater specifically to seniors. You can therefore ensure that your elderly loved one receives the care they need. From large well-equipped hospitals to small specialist clinics, you will have access to the medical resources necessary to support your loved one.
There's a lot to keep you and your elderly loved one busy in Lynnwood. The city embraces cultural diversity. It offers seniors and the residents in general the opportunity to explore the arts, music and cultural events. Museums, art galleries and local performances are available for enjoyment throughout the year.
If shopping is something that you and your elderly loved one enjoy, head to the downtown area where there are a mix of shopping centers and local boutiques. Retail stores in this part of the city offer access to various options for seniors. Whether you're looking for your everyday essentials or are seeking unique finds, you're sure to find something here. The city also boasts of a wide array of dining options ranging from cozy cafes to fine dining restaurants, catering to different preferences and tastes.
If you're searching for senior home Lynnwood services you can trust, get in touch with us, Family Resource Home Care formerly known as Companion Care, Inc. Schedule consultation and learn about our elderly home Lynnwood services and how we can help.