Bothell Elderly Care Services
Relieve the stress of leaving home with in-residence end of life care in Bothell!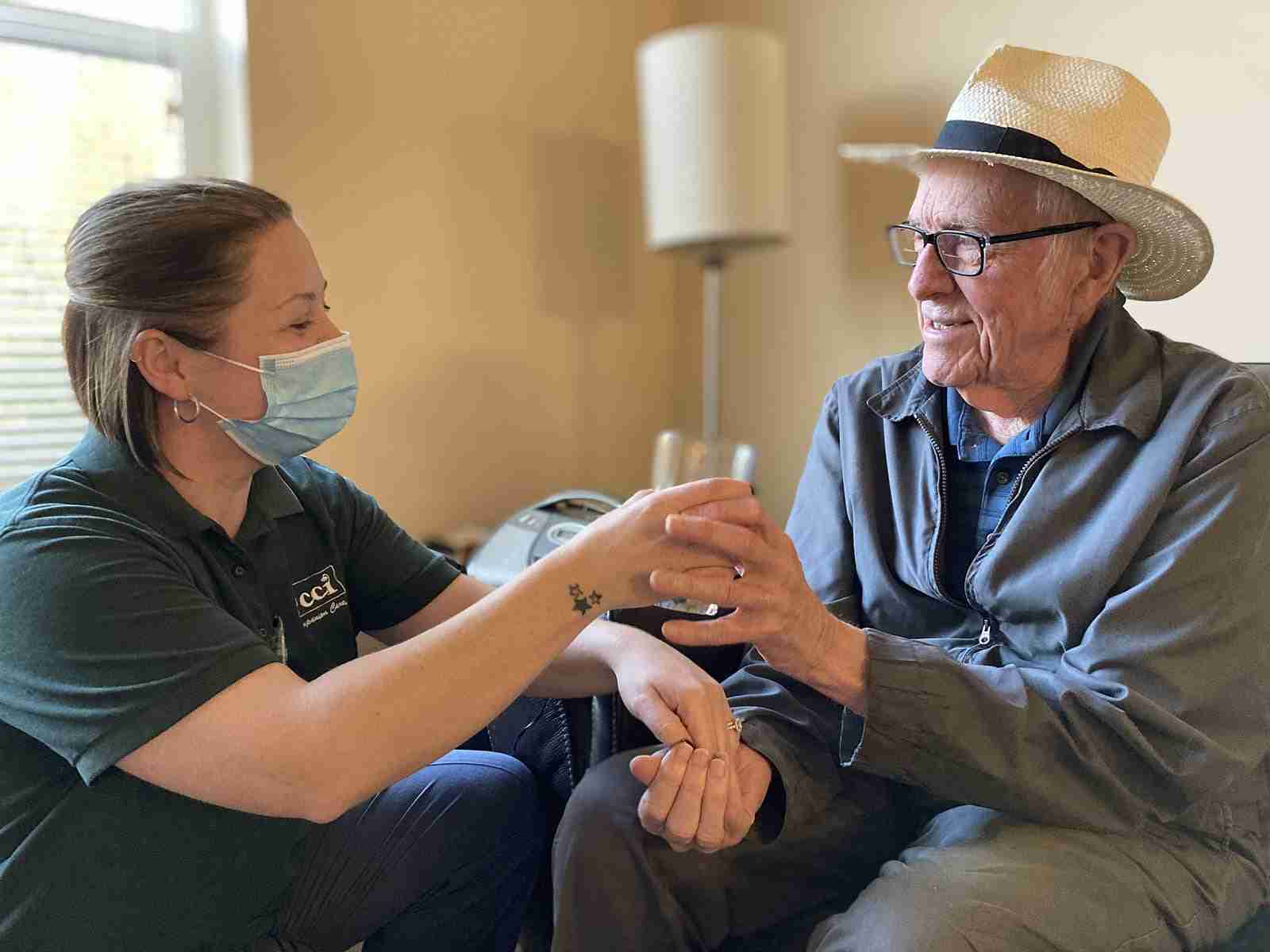 Caring for an elderly loved one can be difficult emotionally. Life's commitments may also interfere with your ability to provide the level of personal care your loved one needs. If you're in Bothell, you can rely on Companion Care to stand in the gap and accommodate your loved one's needs. We provide a wide variety of services that can be customized to meet you and your loved one's specific needs.
Care Management
Are you finding it difficult to decide on the type of care your aging loved one should receive? Choosing a type of care that will address your loved one's needs as well as those of your family can be difficult. You can rely on the experts at Companion Care to provide you with the guidance you need.
We will help you identify your needs and those of your loved one. We'll consider your expectations and requirements to determine the best care management plan for your loved one. We'll provide your loved one with a personalized care plan whether they live in a retirement community, their own home or a care facility.
Personal Care
Meeting the personal care needs of your aging loved one can be difficult, especially when you're trying to keep up with your daily commitments. Our trained and professional caregivers in Bothell will be your hands and feet to ensure your elderly loved one's personal care needs are met.
Our caregivers will provide services to meet your loved one's individual needs including daily grooming, meal preparation, feeding, bathing, dressing, walking, grocery shopping and much more. We'll take the time to understand you and your loved one's needs and create a plan to suit your preferences and schedule.
Home Care
Does your aging loved one still live in their home in Bothell? Contact us at Companion Care for the best home care services. We'll match your loved one with a caregiver that will accommodate their needs.
Our home care services are designed to ensure the safety and well-being of the elderly. Our professional and experienced caregivers provide services for personal care, shopping and errands, safe transportation, light housekeeping, meal preparation, pet care, companionship and much more.
One-On-One Care
One-on-one care is critical for the well-being of the elderly. While you may want to provide this type of care to your loved one daily, your daily commitments may not allow you to. Companion Care will provide you with a caregiver in Bothell that will stand in the gap to meet the needs of your loved one.
Our one-on-one care will ensure your loved one receives the personalized care and attention they require. Whether your loved one lives in their own home or in a care facility, we'll match them with a professional and experienced caregiver that will meet their specific needs. From supervision and assistance with personal care to companionship, our services are designed to help with every aspect of your loved one's life.
Overnight/ Live-In Care
Whether you're looking for a caregiver to assist your loved one through the night or round the clock, we at Companion Care Inc. will find the right caregiver for you. We'll ensure that your loved one has a trained professional available to assist them with tasks when they need one.
Are you in Bothell? Get in touch with us at Companion Care Inc. to learn more about our services and how we can help.
The passing of a loved one is always a traumatic event to think about, and at the top of most family members' priorities is the comfort and quality of care that your loved one will receive near the end of their life. Unlike hospice and other palliative care options that are based in clinical, unfamiliar environments, our Bothell in-home care service offers the familiar comfort of home surroundings.
More and more people are choosing this option for a variety of reasons, including:
Your loved one does not have to endure a stressful and confusing move to an unfamiliar hospital or nursing home.

A dedicated professional caregiver is able to monitor your loved one constantly, as opposed to a staff of caregivers looking after multiple patients.

Our end of life caregivers are able to offer moral support to family and loved ones as well as the patient him/herself during this difficult time.

Home care makes visiting a loved one easy and convenient for friends and family.

Home is a much more peaceful environment where noise, visitors, and so forth can be easily controlled.
Services you should expect from Bothell elder care providers:
At Companion Care, we specialize in end of life care that puts your loved one and his or her family first. Rather than providing a standard solution for care during this time, we will go through a thorough process to determine exactly what both you and your loved one require to ensure the most peaceful and compassionate care possible.
As part of our services, we will take every step to keep your loved one physically comfortable and relaxed. Our caregivers will give you complete peace of mind by staying 24 hours a day if needed, while simultaneously giving you – the patient's family and friends – the space to say goodbye.
If you have any specific care requests, we will do our best to accommodate them and support you and your loved one throughout this time.
For more information on our family elder care services and end of life care services in the Bothell area, please do not hesitate to contact us today.
Thank you for showing an interest in Companion Care, the source to meet your needs for professional, dependable, compassionate, one-on-one end of life care for you or a loved one. We would love to hear from you.