Kirkland Elderly Home Care Services
Kirkland home care services for the elderly and for your peace of mind!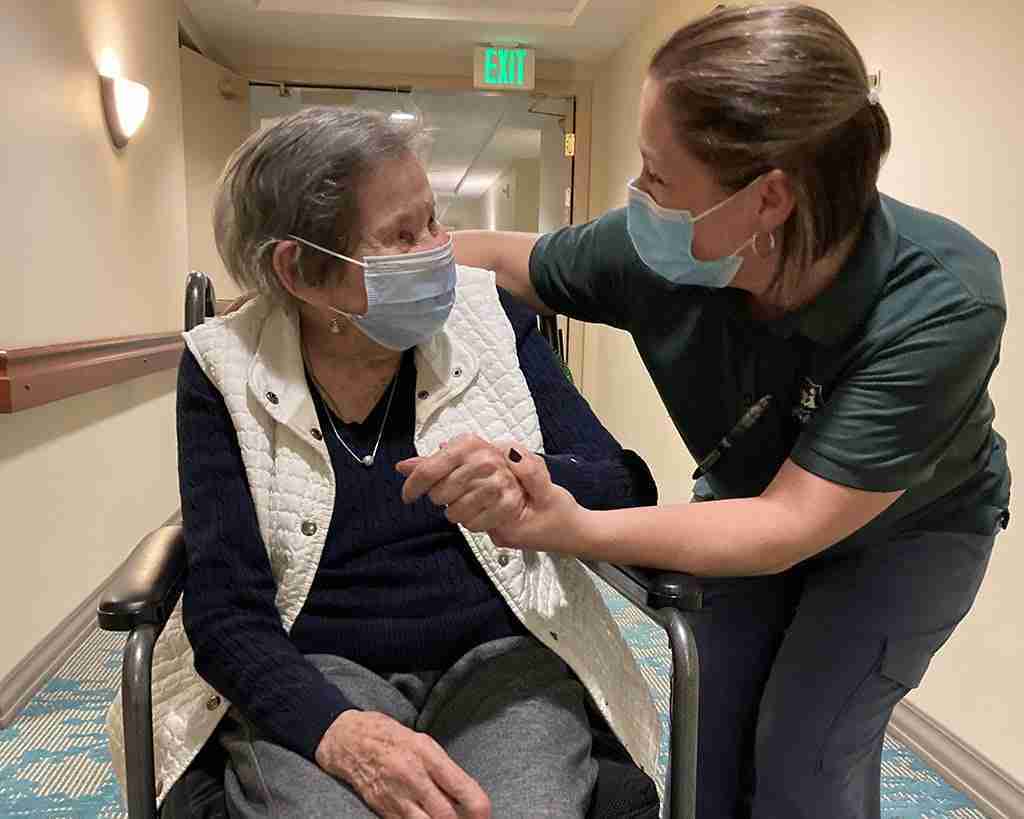 At Companion Care, we understand that individual needs vary. This is why we provide a variety of solutions to the residents of Kirkland that can be customized to meet you and your loved one's particular desires. Our services include:
Care Management



Finding a care plan that meets the needs of your aging loved one as well as those of your family can be challenging. If you're in Kirkland, you don't have to go through the difficult decision-making process on your own. You can rely on the expertise of the staff at Companion Care to support and guide you.

We specialize in providing customized care management plans that are designed to address the needs of the elderly as well as their families. We'll help you identify your needs and those of your loved one and design a care management plan that meets your expectations and requirements as closely as possible. Our goal is to provide your loved one with the right care, whether that is in a senior care facility, retirement community or in a home.

Personal Care



If you have an aging loved one living in Kirkland, you can ensure they get the best care while living in the comfort of their homes by getting in touch with us at Companion Care. From daily grooming to feeding, walking and grocery shopping, we'll ensure your loved one's personal needs are met. We'll match your loved one with the perfect caregiver to meet their needs and preferences. We'll stand in the gap and provide the companionship your loved one needs to make your life and that of your family much easier.

One-on-one Care



Give your loved one the personal attention they need to ensure their safety and well-being. Whether your loved one lives in a retirement community or in their own home in Kirkland, our one-on-one care is exactly what they need for their physical and psychological well-being. We'll match your loved one with a caregiver that will meet their specific needs, whether it is personal care, supervision or companionship.

Overnight/Live-In Care



Ensure your aging loved one receives the assistance they require no matter the time of day or night with our live-in or overnight care. Our overnight care will make sure there is a caregiver available to ensure the safety and wellbeing of your loved one during the night. Overnight care may include anything from preparing for bed to helping your loved one go to the bathroom at night.

Our live-in care will provide you with a trained and experienced caregiver round the clock. Your caregiver will be there throughout the night and can assist your loved one with activities such as personal care, laundry, meal preparation and other tasks they are not able to do on their own.

End of Life Care



Caring for a loved one towards the end of their life can be very difficult emotionally. While you may want to be available for them all day, every day, you may have other commitments that may prevent you from doing this. Our professional caregivers will ensure that your loved one is provided with the care they need round the clock. Our professional caregivers are experienced in caring for patients with dementia, Alzheimer's or those with a terminal illness. We'll provide you with the support you need during this difficult time.

If you're looking for the best care in Kirkland for your loved one, contact us at Companion Care. We'd be happy to provide you with the assistance you need. We're committed to providing the best care for the elderly to put their families' minds at ease. Contact us for more information.
Companion Care is a home care agency that operates in the Kirkland area, specializing in professional, compassionate services for the elderly. While many elderly people live alone and maintain their independence late into life, occasional assistance may be needed when their physical ability and mobility are limited. We understand that it is not always possible for you to be there for your loved one, and thus our team can help with everyday needs such as bathing and dressing, grocery shopping, light housekeeping and much more.
Why partner with Companion Care for elder care in Kirkland?
We are available for visits and assistance as frequently as you require. Whether you need us to come in for a short daily visit to check on your loved one or they require several hours of assistance each day, our home care staff is here to help.

We provide one-on-one care with a focus on your loved one's individual needs. There is no such thing as a "one size fits all" solution when it comes to elder care, which means that we take the time to understand exactly what is required of us.

It gives you peace of mind. Life does not always allow you to be there for your loved one when you need to be. Whether it is work or another prior commitment, no one should have to choose between leaving their elderly family member alone and other obligations.
For more information on Companion Care and our services, or the custom elder care plan that your loved one may need, please do not hesitate to contact us today. We look forward to helping you and your elderly family member live much more independent lives!
Thank you for showing an interest in Companion Care, the source to meet your needs for professional, dependable, compassionate, one-on-one care for you or a loved one. We would love to hear from you.