Sammamish Elderly Home Care Services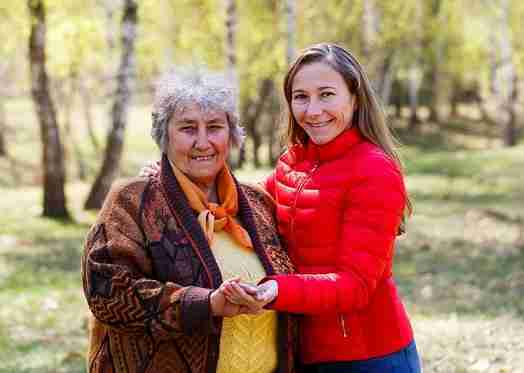 Everyone needs a little extra help at times, but too many people don't know where to look. Companion Care, Inc. provides non-medical, compassionate care to disabled and elderly individuals in Sammamish and the surrounding cities. Whether you need help preparing meals or personal care, our caring staff is available 24/7 to help. We offer a full range of services guaranteed to make your daily life more comfortable.
Care Management Services
We understand the difficulties of addressing aging or disabled family members' needs. That's why Companion Care, Inc. assists our clients in developing a care management plan. We'll sit down with you to discuss your loved one's daily needs and match them with a caregiver. Our team will continue to update and modify the plan during the entire journey. It's our mission to make sure we meet your family's needs at all times.
Personal and Home Care
As you age, you may find it challenging to complete daily tasks. That's why we offer both personal and home care services at Companion Care, Inc. Whether you suffer from mobility issues or have a safety concern, our staff will make sure you can groom and bathe yourself regularly. There's no better feeling than being able to manage your personal needs, and we are happy to lend a hand.
Companion Care, Inc. doesn't want housework to get in your way. Our clients often find it tricky to complete basic chores, including laundry, light housekeeping, and meal preparation. Let us take on those duties for you. Our caring team will come out to make sure your house is in order. We'll also be there to provide you with the companionship you crave.
Overnight and Live-In Care
While some of our clients only need our services for a few hours each week, we also offer overnight and live-in care for those who require more specialized help. When you choose Companion Care, Inc., you'll be assigned a caregiver who will be there when you need us the most. From assisting with the dressing to preparing for bed, we know how to make nighttime easy for you. We'll arrange a schedule that fits your lifestyle to make sure that you always receive adequate care.
End of Life Care
As your loved one's journey draws to an end, you want to make sure they receive the best care possible. You can count on Companion Care, Inc. to make sure our family member receives round the clock care during this difficult time. We will work alongside your hospice provider to ensure your loved one remains comfortable. Most importantly, no one will ever feel alone.
Compassionate Care Services in Sammamish
Everyone has a different story to tell, and therefore, everyone requires unique care services as they grow older. Companion Care, Inc. helps with basic needs and provides much-needed companionship to the elderly and disabled across the Sammamish area. Our personable caregivers offer services around the clock. Whether you need assistance during the day or at night, we'll be there for you. We genuinely care about every client we serve, and we are passionate about helping others. Get in touch with Companion Care, Inc. to learn how our caregiving services will help make your life better.
The Caring City of Sammamish
When it comes to great family life for people of all ages, look no further than Sammamish. This growing city is part of King County in Washington, and over 65,000 people happily reside within the city limits. Although it was first settled as a resort town back in the 1930s, it is now a popular suburban area. With a median household income of $157,000, this city is one of the most welcoming upper-class regions of the state. Whether you want to raise children or are looking to retire, you'll find everything you need right here.
Strong bonds between residents and close-knit families are what make Sammamish a great place to live. The city offers plenty of events throughout the year, where people can relax, mingle, and get to know their neighbors. Both New Year's Eve and the Fourth of July celebrations are attended by most of the community each year. You'll find music, food, and plenty of fireworks at both gatherings. During the winter, be sure to check out the Very Merry Sammamish festival to get your family into the holiday spirit.
The weather across Sammamish is moderate all year long. In the summer, you can expect highs in the 80s, and during the winter, temperatures drop to the 40s and upper 30s. Outdoor actives are popular with residents throughout most seasons. You will find your neighbors fishing, swimming, and boating on Lake Sammamish during the weekends. The lake is open all year for recreational activities. If you prefer dry land, then you can play at one of the nine parks in town.
Families flock to Sammamish because of the high-rated schools in the city. The Lake Washington and Issaquah School District both serve students in the area. These districts have some of the top-performing schools in the entire state. After graduating from high school, there's no reason to leave town just yet. Central Washington University has a campus in Sammamish which opened in 2017.
Office Hours
Monday thru Friday

8am - 5pm


Staffing assistance and Caregivers

are available 24 hours a day

  
For urgent matters or after hours assistance, please call 206-755-8066