Snohomish, WA Elderly Home Care Services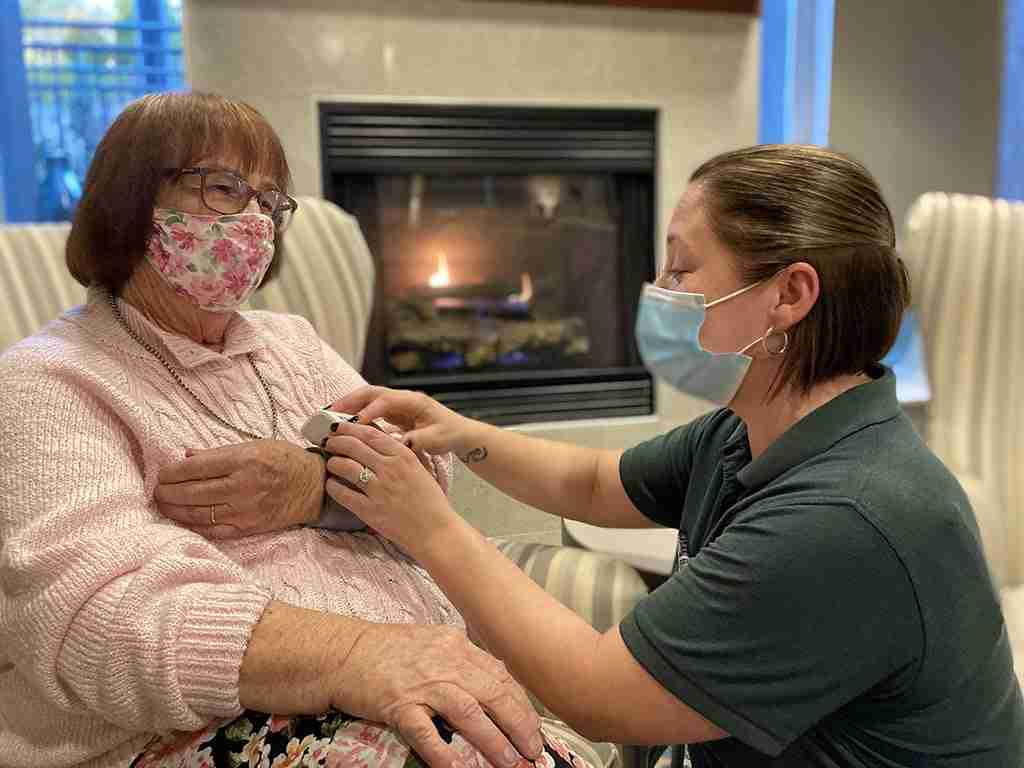 Aging can be difficult for both the person and their family. You want to know that your loved one is taken care of, but you cannot be there every day. You need the help of an experienced professional who is compassionate and always ready with a friendly smile. We can provide that for you at Companion Care Inc. We are a female-owned business that has been providing a variety of home healthcare services to residents of Snohomish, WA and the surrounding areas since 2004. Our team provides care and support to the elderly and disabled so they can continue to live independently in their homes.
Home Health Care Service in Snohomish You Can Trust
Your elderly loved one may find that they need more and more help with everyday tasks. Our team at Companion Care Inc can provide help to your family member, so you don't have to worry. We can assist with a wide range of tasks such as:
Safe transportation to medical appointments, grocery store trips, and other outings to ensure they arrive safely
Medication reminders to help them stay on track and continue to take all medications as directed
Pet care so their furry friend stays healthy and can continue to live in their home
Meal planning and preparation so that a healthy, well-balanced diet is maintained
Personal care from our home health experts, including dressing, bathing, and toileting, so that your family member looks and feels great. This is done in a respectful and compassionate manner
Assistance with shopping and other errands, whether it is accompanying them to the store or taking care of the jobs for them
Light housekeeping, including dusting, vacuuming, taking out the garbage, and more
Companionship to those just looking for someone to talk to and to listen to them.
Everyone is different, so we work hard to match each individual client to their ideal caregiver. Our caregivers are there for you on an hourly, overnight or live-in basis. We can provide our services on an as-needed basis or set up regular times.
Aged Care in Snohomish that is Always There for You
Our one-on-one aged care is a diverse service that includes all aspects of senior care, both psychological and physical. We tailor our services to each client, so we can provide the best care for their needs. We go through an extensive selection process so the caregiver we match to your loved one will be the one who is most likely to bond with them.
We believe that everyone deserves to be treated with dignity, and this extends to our respite care service for those living with dementia, Alzheimer's, or a terminal illness. Some of the reasons you should choose our aged care include:
Peace of mind knowing that they are being cared for even when you cannot be there
Compassionate, professional caregivers who are experts in this field
A customized care plan that has been designed just for you and your loved one
If you or a loved one needs help, give us a call at Companion Care Inc today. Our staff are licensed, bonded, and insured, and our office is available 24 hours a day, seven days a week to those in the Snohomish, WA area.
Living in the friendly city of Snohomish
Those searching for a close-knit community will find friendly neighbors ready with a helping hand in Snohomish, WA. The city lies along the Snohomish River, just southeast of Everett. Two major highways, US Route 2 and State Route 9, connect Snohomish to Everett and other cities, making it the perfect base for commuters.
Snohomish was founded in 1859 and named Cadyville for its founder. It was renamed to Snohomish in 1871 and served as the county seat until 1897. The city is known for its diverse selection of antique shops and its historic district also listed on the National Register of Historic Places.
The small size of this city doesn't mean it is lacking activities; there is plenty to see and do throughout the year. The city's downtown district is filled with its popular antiques shops, plus other retailers, restaurants, and cafés. Residents can enjoy a weekend stroll through downtown, where they can meet up with friends and take in the sights. Several annual events are held here, including its summer festival called Kla Ha Ya Days, which is typically held in July.
Families with children will have many educational opportunities through the Snohomish School district, which serves the city and several surrounding areas. The district contains ten elementary schools, middle schools, two traditional high schools, and one alternative high school. Several private schools are also in the area.
Snohomish's proximity to both the Snohomish River and Pilchuck River provides residents with many outdoor spaces where they can connect with nature. Live here and you can run along the river, picnic along the shores, or bike along the paths. Nearby Blackmans Lake has a boat launch, which offers opportunities for sailing and boating.
Snohomish is an excellent blend of small-town atmosphere and vibrant city life, where the residents welcome newcomers to visit or stay.
Office Hours
Monday thru Friday

8am - 5pm


Staffing assistance and Caregivers

are available 24 hours a day

  
For urgent matters or after hours assistance, please call 206-755-8066