Snohomish, WA Elderly Home Care Services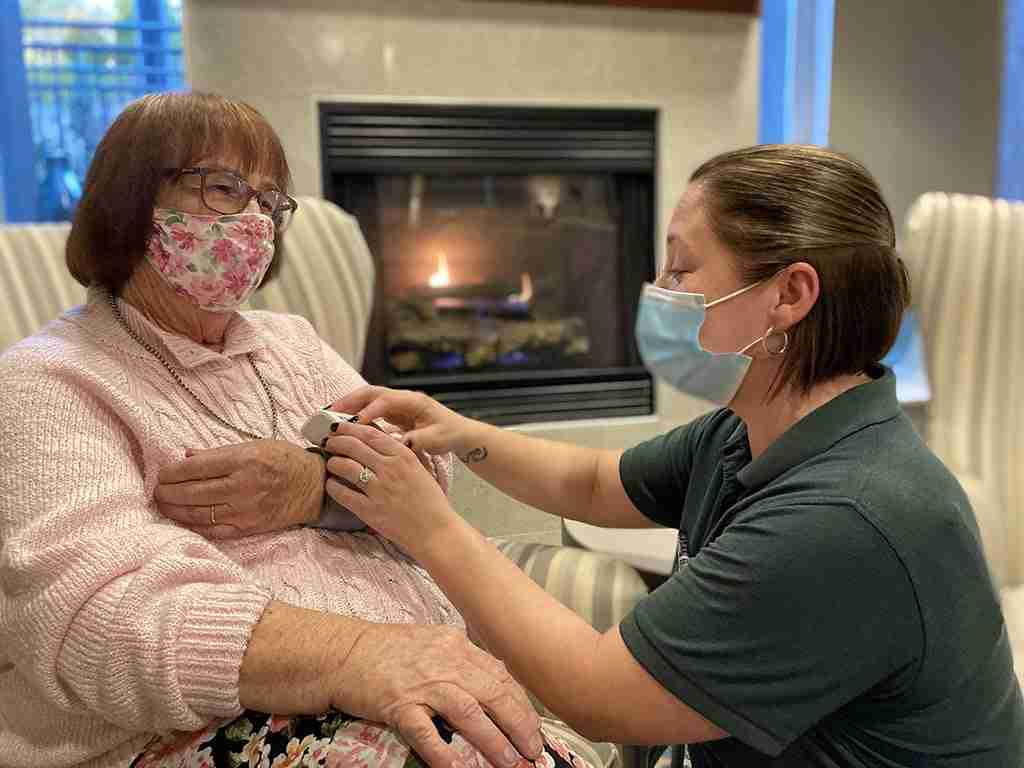 Do you want to ensure that your loved one is provided with the best care? If you're in Snohomish, WA, you should get in touch with us, Family Resource Home Care formerly known as Companion Care, Inc. We offer Elderly Care Snohomish services and are dedicated to providing residents of our community with the best possible care treatment. We believe that being able to provide our community with quality senior care in Snohomish is a privilege. We strive to help families in the community ensure that their elderly loved ones receive the care and attention they need during their twilight years.
Elderly Home Care Snohomish
Family Resource Home Care formerly known as Companion Care, Inc. is an elderly care Snohomish service dedicated to providing the elderly with the support and assistance they need in order to remain in the comfort of their homes for as long as possible. Our senior care Snohomish services can be customized to meet the specific needs and requirements of our clients.
Our elderly home care Snohomish services include:
Personal care
Our professional and experienced caregivers provide assistance with day-to-day tasks including bathing, dressing, grooming, and toileting. The assistance provided will depend on the specific needs of our clients. They may include assistance with mobility, positioning, or transfers.
Management of medication
Our experienced caregivers will provide assistance with medication reminders, organizing and administering medications. We also provide assistance in coordinating refills of prescriptions.
Preparation of meals
Our caregivers can assist in preparing healthy and nutritious meals for those under their care. We take into account factors such as preference as well as dietary restrictions and interactions with medications.
Companionship
We know that the psychological health of your loved one is just as important as their physical health. Our caregivers will provide care that includes emotional support and companionship to combat loneliness and improve the well-being of your loved one.
Lighthouse chores
Our senior home care Snohomish services are aimed at providing care that meets the needs of the entire family. Our caregivers can also provide services for light household chores including vacuuming, dusting, changing linens, and washing the dishes. We strive to ease the burden of caring for an elderly loved one as much as possible.
About Snohomish, WA
Snohomish is a city located in Snohomish County, Washington. It is located in the western part of the state of Washington and is only 30 miles north of Seattle. The city's proximity to the Emerald City as well as other larger cities in the area such as Bellevue, make it an attractive option for young professionals seeking to take advantage of the job opportunities in these larger cities while enjoying the suburban lifestyle that Snohomish offers.
Snohomish has a rich history that dates back to the mid-1800s. It played a significant role in the early development of the Pacific Northwest. It was particularly notable in the mining and logging industries. There are several buildings from the Victorian era that still exist in the downtown area.
Snohomish consists of a small community of about 11,740 residents. It is the perfect place to settle down if you enjoy that small community feel. The schools in the area are ranked highly in the state. Many families relocate to the city to access these top-rated public schools.
Snohomish offers a wide range of attractions for residents and visitors. The downtown area is the perfect place to begin your exploration of the city's history and culture. It features various well-preserved Victorian-era buildings. There is also a wide range of antique stores, boutiques, art galleries, restaurants, and cafes.
If you're an outdoor enthusiast, you'll never get bored in Snohomish. The city provides residents and visitors the opportunity to participate in a host of outdoor recreational activities. The Snohomish River is the perfect place to try out your skills in a wide variety of water sports including boating and fishing. The city is surrounded by acres of varied and untouched natural landscape that offers the opportunity for activities such as hiking, biking, and viewing wildlife.
Are you searching for senior home care Snohomish services that you can trust? Contact Companion Care, Inc. We are committed to providing our community with the best care services. We'd be happy to help.
Office Hours
Monday thru Friday

8am - 5pm


Staffing assistance and Caregivers

are available 24 hours a day

  
For urgent matters or after hours assistance, please call 206-755-8066